Microcap Headlines
The best kept secrets on Wall Street
News Announcements
Verifyme, Inc.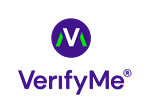 VerifyMe Enters into Contract with International Luxury Apparel Company.
10/6/2022
ROCHESTER, N.Y., Oct. 6, 2022 /PRNewswire/ -- VerifyMe, Inc. (NASDAQ: VRME) ("VerifyMe," "we," "our," or the "Company"), together with its wholly owned subsidiary PeriShip Global LLC, provides brand owners time and temperature sensitive logistics, supply chain monitoring, authentication and data-rich consumer engagement, announced today that it has entered into an agreement with an international luxury apparel company to provide brand protection solutions.

On September 23, 2022, VerifyMe entered into an agreement to provide its brand protection labels with dynamic QR codes to an international luxury apparel company. The order for approximately 3 million labels with codes will allow the company's product to be scanned and inspected as it travels through the apparel market's supply chain and for the product to be authenticated at border control locations.

"We are very excited to announce this contract and order with a prestigious well-known international fashion industry leader," said Patrick White, Chief Executive Officer. "This is our second contract in the apparel space this year".

About VerifyMe, Inc.
VerifyMe, Inc. (NASDAQ: VRME), together with its wholly owned subsidiary PeriShip Global LLC ("PeriShip"), is a software driven logistics provider of high-touch, end-to-end logistics management. We provide logistics management from a sophisticated IT platform with proprietary databases, package and flight-tracking software, weather, and flight status monitoring systems, as well as dynamic dashboards with real-time visibility into shipment transit and last-mile events. In addition, VerifyMe technologies give brand owners the ability to gather business intelligence while engaging directly with their consumers. VerifyMe technologies also provide brand protection and supply chain functions such as counterfeit prevention, authentication, serialization, and track and trace features for labels, packaging and products. For additional information, please visit: https://www.verifyme.com .

VerifyMe Enters into Contract with International Luxury Apparel Company